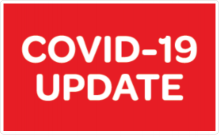 January 30, 2021– the Saskatchewan Health Authority informed us that there was a case of COVID-19 at Sheldon-Williams Collegiate.
There were no close contacts in the school.
If there are any future close contacts at the school, they will be contacted directly by Public Health. A close contact is someone who has been within two metres (six feet) of someone for a cumulative 15 minutes.