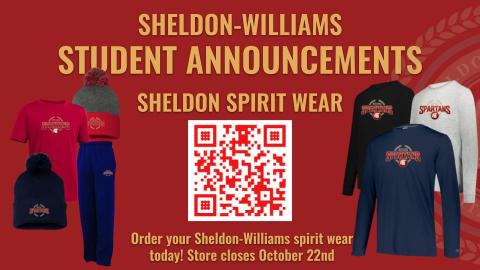 The Sheldon-Williams Fall Spirit Wear Store is up and running for all your Spartan wear needs! This is also a great opportunity for parents to get the Spartans a cozy, comfy Christmas gift. 
 
Visit the STORE or scan the QR code to place your order. 
---
The Store will close on Oct 22nd at 11:59pm and orders will arrive 5-6 weeks later.