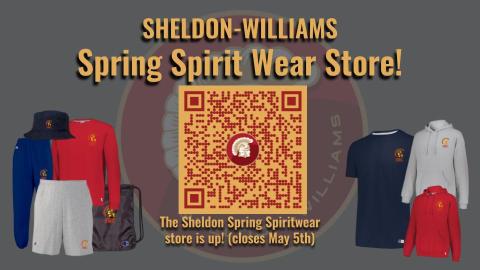 The Sheldon-Williams Spring Spirit Wear Store is up and running for all your Spring 2023 Spartan wear needs!
 
Visit the STORE or scan the QR code to place your order. If you have a future Spartan in waiting, now is a great time to get your order in time for the 2023-24 school year!.
---
The Store will close on May 5th at 11:59pm and orders will arrive 5-6 weeks later.